The Chartered Institute of Arbitrators (CIArb) is the world's leading professional body for promoting the settlement of disputes by arbitration, mediation and other alternative dispute resolution (ADR) methods.
Founded in 1915, CIArb was granted a Royal Charter in 1979. CIArb promotes the use of ADR internationally through 15,000 professionally qualified members in over 133 countries, including Singapore.
The CIArb's objectives include the global promotion, facilitation and development of all forms of private dispute resolution to maximise the contribution that dispute resolution practitioners make and to give users of ADR confidence in that process.
CIArb seeks to ensure the highest standards of knowledge and practice in alternative dispute resolution through its professional education and training programmes, internationally recognised qualifications, professional guidelines and codes of conduct, together with its wide range of information and other support facilities for its members.
The Institute seeks to support not just arbitrators, mediators and other professional dispute resolvers, but the wide range of people involved in the field, including, professional advisers, lawyers, expert witnesses, as well, of course, as parties involved in disputes. We work with other institutions and associations and are able to offer special rates for certain of our courses.
Whilst originally formed as a Chapter of the East Asia Branch, in May 2009, the CIArb Board of Trustees approved the designation of CIArb Singapore as a Branch in its own right. This reflected the standing of the many CIArb members in Singapore who contribute to the continued growth of the arbitration and dispute resolution industry.
The Singapore Branch, subsequently formed in 2010, currently has over 400 members, including many leading lights of the regional ADR scene.
As of June 2017, CIArb has reached 15,000 members globally and the 15,000th member is Ms. Annie Lee Ling Lai from the Singapore branch!
Singapore is now recognised as a leading international arbitration hub. Growth in arbitration and ADR generally has been rapid and is gaining increasing interest across all sectors of industry.
The Singapore Branch provides education and training for arbitrators, mediators, adjudicators, lawyers, experts and allied professionals in arbitration and ADR. Our courses offer a progressive educational 'ladder' suitable for newcomers and skilled practitioners.
Our educational courses qualify participants for membership of CIArb as an Associate (ACIArb), Member (MCIArb) or Fellow (FCIArb). These internationally-recognised qualifications provide a powerful mark of quality assurance.
In addition we hold talks and workshops that enable people to keep abreast of changes in the legal environment, develop their knowledge and skills, network with industry peers and exchange ideas.
The Singapore Branch is just one of a growing network of CIArb branches across the world, offering members the opportunity to communicate and network globally with likeminded professionals.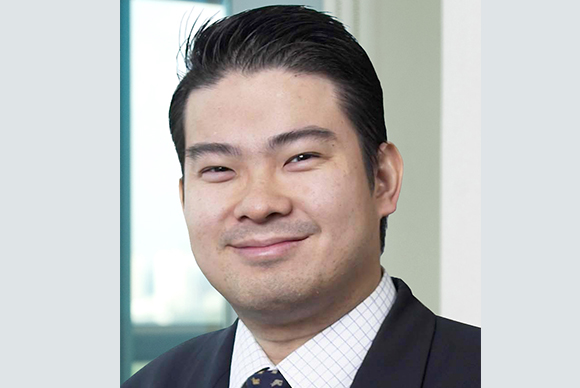 Dear Members,
It is a great honour to assume the Chairmanship of the Branch for a second year. I am indeed privileged to be working alongside a very dedicated Board of Directors and I would like to thank and acknowledge their hard work in making the past year a fruitful one for the Branch. A special thanks to Richard Hayler, for his untiring contributions as our Honorary Treasurer, to Jonathan Choo for his hard work in taking care of all the Branch's secretarial matters as our Honorary Secretary and to Paul Sandosham, for his excellent support as Vice-Chair.
The Board is grateful to the following Co-Chairs of the various sub-committees and their members on their contributions:
Professional Development:Richard Tan / Chou Sean Yu
Membership:Amanda Lees
Events & Social:Timothy Cooke
Publications & Website:Jonathan Choo / Shaun Lee
Young Members:Richard Hayler / Sapna Jhangiani
The past year has seen a continuation of comprehensive training programmes and events being organised. The number of training programmes and events organised have doubled since 2016.
Under the Branch's Active Regional Outreach Programme, the Branch had not only conducted training programmes in Singapore, but have collaborated with firms from other countries to offer arbitration courses. The number of courses running from year 2015 to 2017 had increased almost three-fold. The courses held in 2017/2018 included the Accelerated Route to Membership (ARM), Accelerated Route to Fellowship (ARF), Module 1 Law of Obligations and Civil Evidence, Module 2 Law of International Arbitration and Module 4 International Award Writing. The Branch conducted the Introduction to International Arbitration course four times and two of these were for delegation groups from the Bangladesh International Arbitration Centre (BIAC).  I am proud to announce that the Branch is one of the few which runs all the international arbitration courses offered by CIArb.
Several events were organised in 2017/2018. Significantly, the Branch successfully organised the CIArb Singapore Members' Evening 2017. The evening was a splendid platform to welcome new members and for members to network over free-low of drinks. Other events that were organised included the second edition of the SIAC-CIArb Debate (which attracted over 300 attendees), the many Young Members Group (YMG) Supper Club dinners with international arbitration luminaries, the very successful CIArb Singapore Branch International Arbitration Competition 2017, several seminars and talks including the extremely popular series of three CIArb-SIAC workshops.
The increased training and events have enabled membership for the Branch to increase. Membership grew about 19% and we have crossed the 450 mark for our membership strength. Several training programmes and events are scheduled in the coming months ahead and we look forward to your participation.
I would like to thank Ms Jan Tan and her team from EPC for their fantastic secretariat support.
I would also like to acknowledge the generous support of Ms Camilla Godman, the Director of CIArb's Asia-Pacific Regional Office. The Branch looks forward to working even more closely with the Regional Office.
Please feel free to contact me or any member of the Board if you have any initiative or suggestion in enhancing the activities and profile of CIArb Singapore.  We are always on the look-out for members to help support and organise events for the Branch, and will welcome all contributions!
Chou Sean Yu
Chairman, Singapore Branch
July 2018
Click here to view the Chairman's message dated May 2017.
Click here to view the Immediate Past Chairman's message dated October 2015.
We are always looking for new committee members with a passion for alternative dispute resolution. If you believe you have something to offer then
contact us
!
Our constitution defines who we are. Click below to download a copy.
Download here