The Chartered Institute of Arbitrators (CIArb) is the world's leading professional body for promoting the settlement of disputes by arbitration, mediation and other alternative dispute resolution (ADR) methods.
Founded in 1915, CIArb was granted a Royal Charter in 1979. CIArb promotes the use of ADR internationally through 17,000 professionally qualified members in over 149 countries, including Singapore.
The CIArb's objectives include the global promotion, facilitation and development of all forms of private dispute resolution to maximise the contribution that dispute resolution practitioners make and to give users of ADR confidence in that process.
CIArb seeks to ensure the highest standards of knowledge and practice in alternative dispute resolution through its professional education and training programmes, internationally recognised qualifications, professional guidelines and codes of conduct, together with its wide range of information and other support facilities for its members.
The Institute seeks to support not just arbitrators, mediators and other professional dispute resolvers, but the wide range of people involved in the field, including, professional advisers, lawyers, expert witnesses, as well, of course, as parties involved in disputes. We work with other institutions and associations and are able to offer special rates for certain of our courses.
Originally a Chapter of the East Asia Branch, in May 2009, the CIArb Board of Trustees approved the designation of CIArb Singapore as a Branch in its own right. This reflected the standing of the many CIArb members in Singapore who contribute to the continued growth of the arbitration and dispute resolution industry.
The Singapore Branch, currently has 498 members, including many leading lights of the regional ADR scene.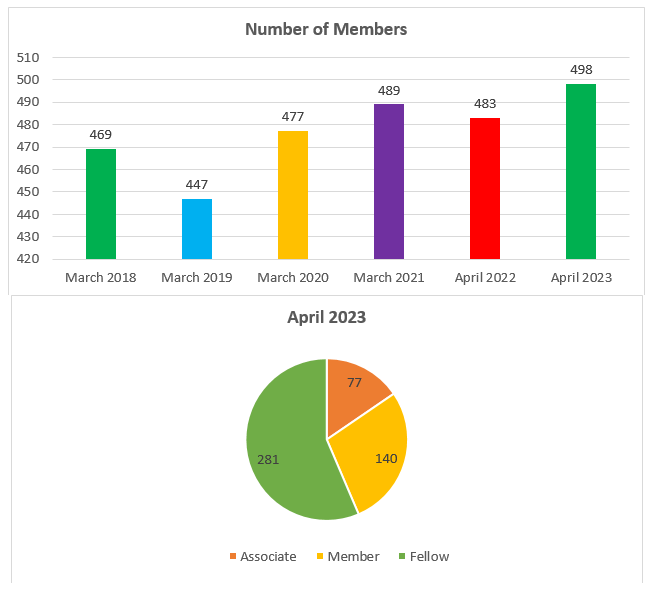 Singapore is now recognised as a leading international arbitration hub.
The Singapore Branch provides education and training for arbitrators, mediators, adjudicators, lawyers, experts and allied professionals in arbitration and ADR. Our courses offer a progressive educational 'ladder' suitable for newcomers and skilled practitioners alike.
Our educational courses qualify participants for membership of CIArb as an Associate (ACIArb), Member (MCIArb) or Fellow (FCIArb). These internationally-recognised qualifications provide a powerful mark of quality assurance.
In addition, we hold talks and workshops that enable attendees to keep abreast of changes in the legal environment, develop their knowledge and skills, network with industry peers and exchange ideas. The Singapore Branch is just one of a growing network of CIArb branches across the world, offering members the opportunity to communicate and network globally with likeminded professionals.
The Chartered Institute of Arbitrators (CIArb) Singapore Branch is pleased to announce that the Honourable Justice Quentin Loh has accepted the Branch's invitation to be its Patron.
Members' Professional Code
CIArb maintains the highest standards of professional conduct
At the heart of the concept of professionalism in any discipline, must be the requirement and willingness to practise in an ethical manner. The Institute requires its members to adhere to strict principles and has set out detailed expectations and requirements for its members in the Code of Professional and Ethical Conduct.
The Code of Conduct serves as a guide to practitioners as well as a point of reference for users of these processes. The principles set out in the Code also serve the purpose of promoting public confidence in arbitration and other dispute resolution techniques.
All members are contractually bound to comply with the constitutional terms of the Royal Charter and Bye-laws.
De facto, a significant breach of any part or provision of the Code is misconduct. Inevitably, members who fall significantly below the standards set out in the Code are open to complaint by members of the public or users and thus open to investigation by the Professional Conduct Committee (PCC).
The PCC may investigate all complaints against members, of whatever nature, irrespective of whether or not they might relate to an appointment made by the CIArb, and whether or not it relates to a member's conduct as a dispute resolver.
Practice guidelines, protocols and rules
The Practice and Standards Committee is responsible for creating a better standard of alternative dispute resolution (ADR) practice, on a worldwide basis.
To support this aim, the Committee develops and publishes guidelines of good practice /practice notes and Codes of Ethics, and the Institute's principal Rules and Procedures for the practice and delivery of private dispute resolution to parties.
There are a number of professional practice guidelines and protocols available, which can be found in this section.
We are always looking for new committee members with a passion for alternative dispute resolution. If you believe you have something to offer then
contact us
!
Our constitution defines who we are. Click below to download a copy.
Download here