We invite Members who wish to be featured in our Directory to complete a Website Member Directory Form and email it to secretariat@ciarb.org.sg. You are free to choose how much information you provide to us on this Form for inclusion in the Directory.
M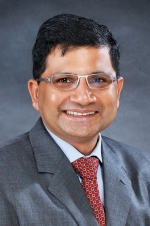 Claims Consultants & Correspondents focusing on the Marine Sector - Transport liability, P&I and Hull & Machinery
NAU Pte Ltd provides claims handling services PAN Asia and across the world to both Insurers and Insurers effectively as their outsourced claims department / adjuster. NAU's services include as below:
Focus on defence and gather evidence
Ascertain the possible exposure at the beginning of the incident
Maintain close contact with all parties to ensure that all steps are taken to properly mitigate the loss.
Look at recovery aspects and that all rights are properly preserved
Negotiate settlement on best terms to avoid legal costs
If claim proceeds to court, assist lawyers in defending the matter.

Contact us for further details and information:
THE SECRETARIAT
c/o Enterprise Promotion
Centres Pte Ltd
1003 Bukit Merah Central
#02-10 Inno. Centre
Singapore 159836
Phone: +65 6278 2538
Singapore Branch Website: www.ciarb.org.sg
CIArb website: www.ciarb.org
DID:(65) 6377 6637
Main:(65) 6278 2538
Fax:(65) 6278 7518
Email: secretariat@ciarb.org.sg