We invite Members who wish to be featured in our Directory to complete a Website Member Directory Form and email it to secretariat@ciarb.org.sg. You are free to choose how much information you provide to us on this Form for inclusion in the Directory.
H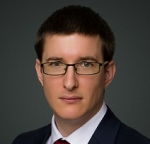 FTI Consulting is a global business advisory firm and the largest specialist advisory firm in APAC.
International arbitration and dispute advisory: Our highly qualified testifying experts bring together deep experience of damages quantification, financial analysis, business and asset valuations, statistical and economic analysis and related services in the context of treaty and commercial disputes. We have considerable experience in providing well substantiated, thorough and independent written and oral expert testimony in national courts and arbitration.
Contact us for further details and information:
THE SECRETARIAT
c/o Enterprise Promotion
Centres Pte Ltd
1003 Bukit Merah Central
#02-10 Inno. Centre
Singapore 159836
Phone: +65 6278 2538
Singapore Branch Website: www.ciarb.org.sg
CIArb website: www.ciarb.org
DID:(65) 6377 6637
Main:(65) 6278 2538
Fax:(65) 6278 7518
Email: secretariat@ciarb.org.sg