We invite Members who wish to be featured in our Directory to complete a Website Member Directory Form and email it to secretariat@ciarb.org.sg. You are free to choose how much information you provide to us on this Form for inclusion in the Directory.
Jonathan Choo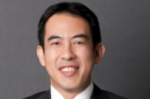 Bird & Bird ATMD is a leading Singapore law firm in a global association with Bird & Bird.
Bird & Bird provides legal services, including in the areas of dispute resolution and international arbitration, to a wide range of businesses in Singapore and also internationally.
Send Message to listing owner
Jonathan Choo
Contact us for further details and information:
THE SECRETARIAT
c/o Enterprise Promotion
Centres Pte Ltd
1003 Bukit Merah Central
#02-10 Inno. Centre
Singapore 159836
Phone: +65 6278 2538
Singapore Branch Website: www.ciarb.org.sg
CIArb website: www.ciarb.org
DID:(65) 6377 6637
Main:(65) 6278 2538
Fax:(65) 6278 7518
Email: secretariat@ciarb.org.sg